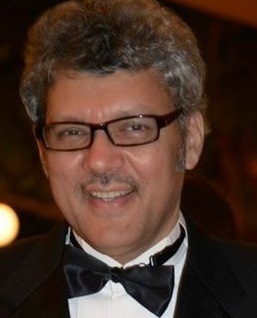 Mohsin Hafeez
Founder
Global Minerva Alliance
Mohsin Hafeez, M.B.A., CFP®, has more than 25 years of experience in the financial services arena, a part of which is internationally based. His exposure to a diversified scope of financial services provides him with an edge to better understand the holistic dynamics of the financial services discipline.
Mohsin works at a large, international financial services firm, managing client assets in an advisory capacity for both individuals/families and institutions. In this role, he keeps himself abreast of the latest developments in the global economy in an effort to determine his overall investment direction and strategy.
Concurrently, as the Chief Executive of Global Minerva Alliance, Mohsin has contracted with the extension arm of University of California at Berkeley to impart continuing education in its Business, Finance, and Financial Planning Divisions. In addition, the company aligns itself with top talent in the industry, specifically in the areas of Finance, Financial Planning, Investments, Behavioral Finance and Economics, Global Economics, Business Valuation (for both privately held and public companies), Market Technical Analysis, and Marketing, with a goal of sponsoring relevant corporate executive education in partnership with major corporations and/or business schools, mainly outside of the United States. With a pool of industry and academic leaders in the above fields, the company also aims to work with international business schools to either start a new Executive MBA program or further enhance an existing one. Mohsin advocates achieving the foregoing through a combination of virtual, a la webex, and in-person modes of learning, thereby bringing in the accompanying advantage of overall efficiency with the corresponding effectiveness.
Prior to his current endeavor, Mohsin was a Financial Advisor and Certified Financial Planner™ at Morgan Stanley, where he was inducted into the Pacesetters Club earlier in the year 2013. Before joining Morgan Stanley Wealth Management, he was involved in heading, as its Vice President, a cluster of branches for JP Morgan Chase, formerly Washington Mutual Bank, earning the bank's Premier Award for most of his tenure.
Internationally, and before returning to the US after a 12 year stint abroad, Mohsin had the experience of pioneering the International Card business in an emerging economy, Pakistan, with American Express, and the Consumer Banking initiative for Citibank thereafter. At Diners Club, a once wholly-owned subsidiary of Citicorp, he led the Market & Sales effort for Pakistan before being promoted to General Manager on a nation-wide basis.
Mohsin graduated from Golden Gate University with an MBA. He also holds a Certified Financial Planner™ designation after completing his curriculum at UC Berkeley. In addition, he holds a Continuing Professional Education Certification from the NACVA (National Association of Certified Valuation Analysts), courtesy the Business Valuation Certification and Training Center Session held in Washington, DC, in July 2015.
He has been teaching for several years, and is currently an adjunct faculty at the extension arm of the University of California, Berkeley, in the Finance, Business, and Economics Division, apart from being the university's designated 'Curriculum Developer' for the online version of the Survey of Personal Financial Planning course. Additionally, he teaches Finance related courses in the Graduate Program of the Ageno School of Business at Golden Gate University, San Francisco, and at both the Post-Graduate and the Under-Graduate levels at the globally renowned Hult International Business School. Furthermore, he has several publications to his credit, spanning a cross-section of disciplines, most specifically on the global economy front. In addition, he has been a guest speaker on 'Global Macroeconomic Trends' at Ashridge Executive Education Center, UK, and has held seminars on the global economy at the UC Berkeley International Diploma Program as well. He was also, most recently in August 2017, the keynote speaker at the UC Berkeley International Diploma Program Graduation Ceremony. In December, 2017, he conducted a seminar on global macroeconomic trends at Golden Gate University, and moderated a panel of financial luminaries from various financial institutions. Furthermore, he has delivered presentations at GGU on Consumer Behavior, Finance & Banking, and International Affairs, apart from being a former Board Director of the GGU Alumni Association.